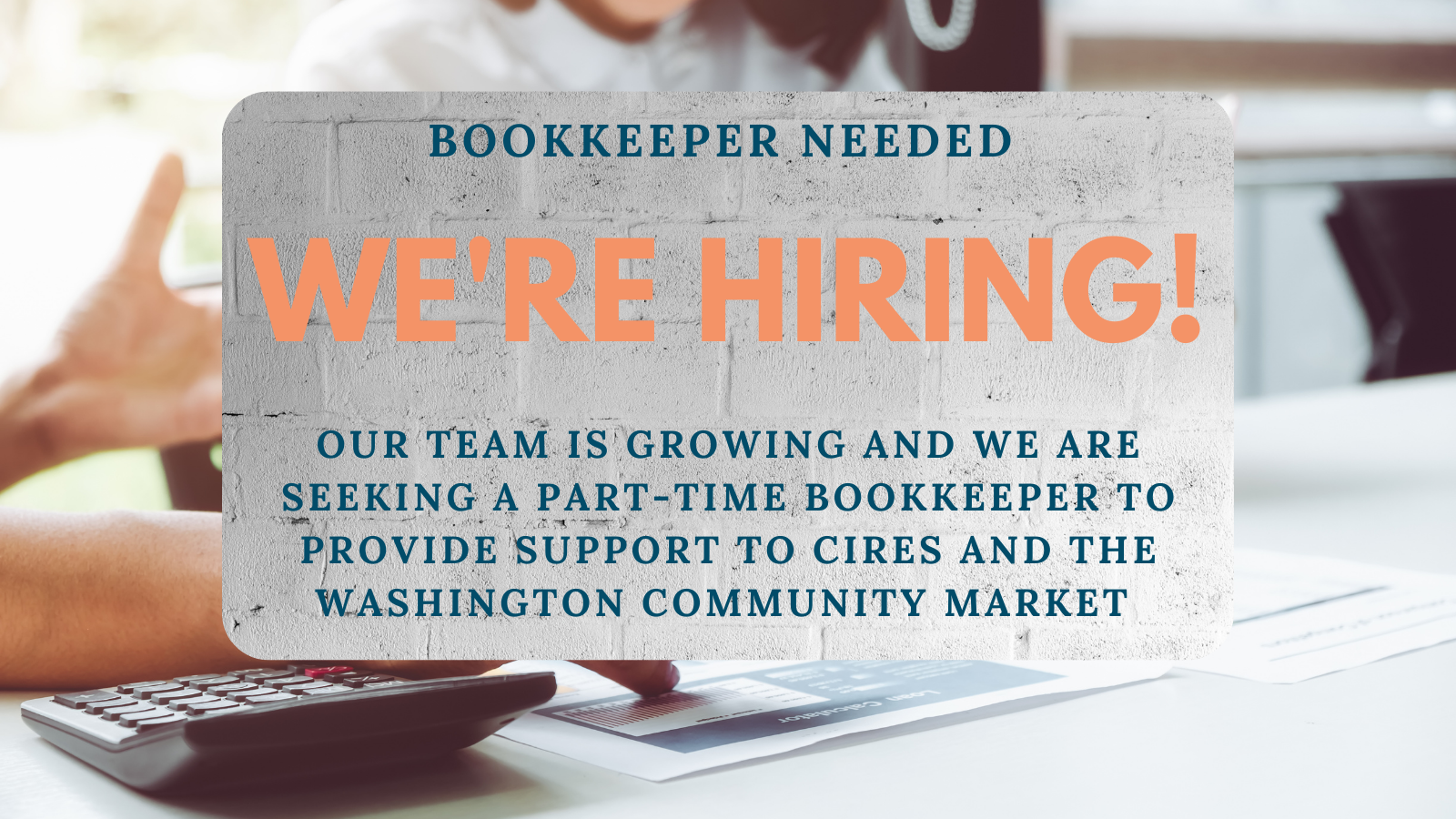 The Washington Community Market (WCM) is a Community Impact Real Estate Society (CIRES) project. For over 20 years, the Washington Community Market has been providing residents of the Downtown Eastside (DTES) with affordable groceries. Customers enjoy a welcoming and inclusive shopping experience. As a social enterprise, the Market provides employment opportunities to those facing barriers, helping them find success in the workforce and improve their lives. The Market is a DTES community treasure.
You will:
Support the Financial Officer in various assigned tasks and process improvement projects for CIRES and the Washington Community Market.
Accounts receivable – Prepare monthly corporate sale spreadsheet and send sales invoices from within bookkeeping software. Check bank daily for customer payments and make cheque deposits.
Accounts payable – Enter purchase invoices into Sage, reconcile bills to statements, process payables report, request authorization from management to pay bills and pay them by the due date.
Review and post all Visa and employee expense reports, petty cash to the correct general ledger account.
Perform monthly bank account reconciliations and review the general ledger to confirm accuracy.
Reconcile various balance sheet accounts.
Assist with documentation of financial procedures and
Assist with improving current bookkeeping processes.
Assist in budget cycle activities on specific priorities.
Additional tasks may be assigned on capacity and aptitude.
You have:
A minimum of 1 year of bookkeeping and/or accounting experience in a non-profit or social enterprise organization.
Excel proficiency.
An accounting diploma or demonstrated equivalent knowledge and experience.
Superb organizational, administrative and time management skills.
Knowledge of property management accounting would be an asset.
Familiarity with or exposure to accounting systems especially Sage 50 would be considered a strong asset.
Exemplary attention to detail.
Good written and oral communication.
You are:
Able to work independently and/or with minimal supervision.
Easily adaptable to a new environment.
Looking for a rewarding, impactful part-time position and are settled into your career path
A doer who takes initiative, a great time manager and self-disciplined
Comfortable working in the Downtown Eastside
Please submit your cover letter and resume by e-mail only to: info@communityimpactrealestate.ca
The Washington Community Market is a Community Impact Real Estate Society (CIRES) initiative. CIRES is an equal opportunity employer and we sincerely thank all candidates for their interest. Only those invited for an interview will be notified. No phone calls, please.