CIRE is proud to sponsor and facilitate the venue for Exchange Inner City and Buy Social Canada Social Procurement Symposium and Social Enterprise Trade Show. One of CIRE's available commercial space units located at 298 E Hastings St., The Anjok Building, was the spot for this successful event that took place on Tuesday April 30th, 2019 from 4 pm to 6 pm.
This event featured a mix of Vancouver social enterprises as part of it's Trade Show component, where guests and participants learnt about the goods and services offered by some of our thriving social enterprises located right here in Vancouver. The event also hosted a panel discussion to share three social procurement success stories activated by local anchor institutions. Also, following the panel discussion, the awards ceremony took place in recognition of the champions in the community who have made significant strides to incorporate social procurement practices in their operations.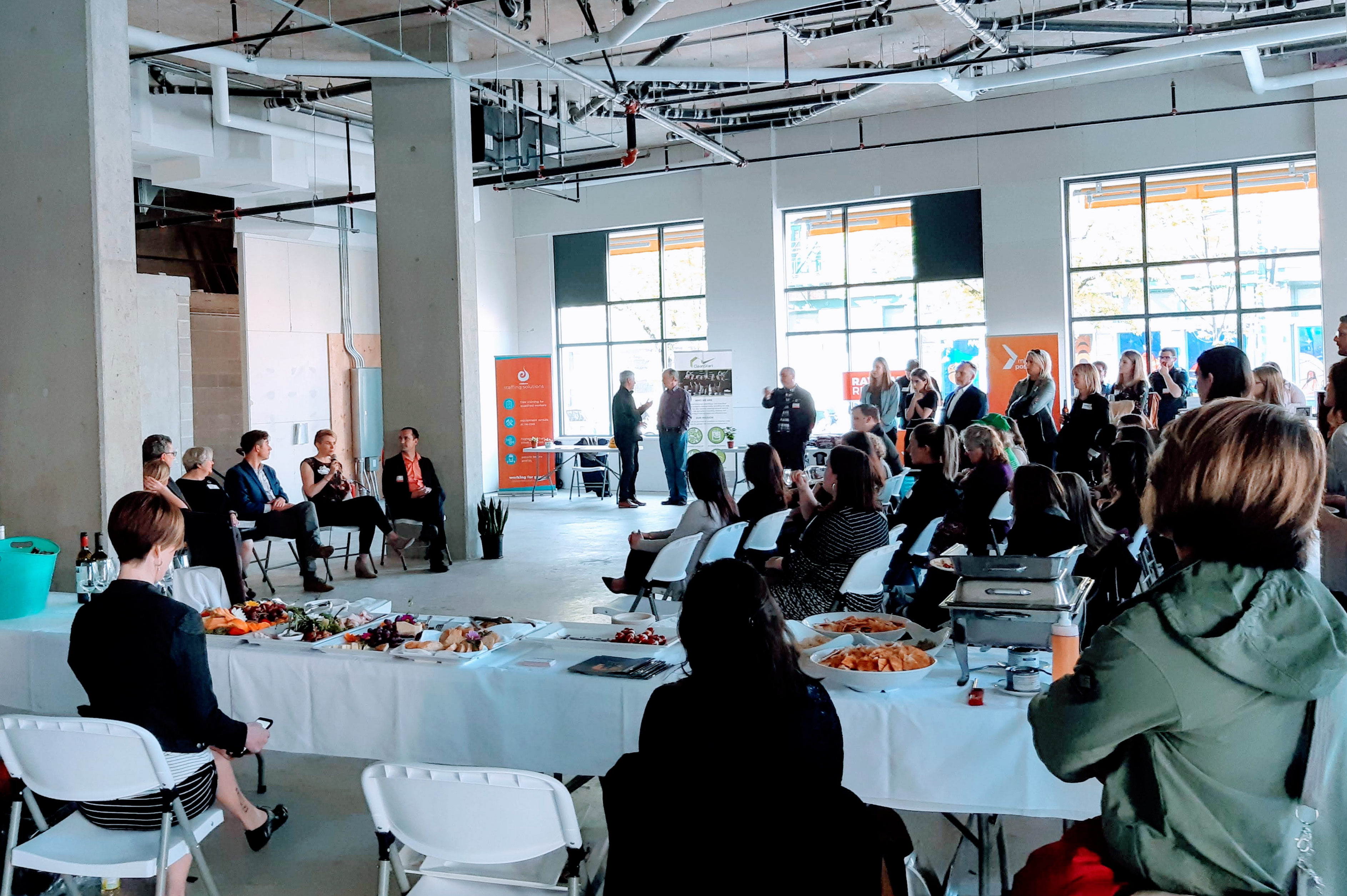 This was a great event for those interested in learning more about social procurement best practices and how to incorporate this into their daily work.